Acupuncture is a well established and effective treatment for back pain, alongside osteopathy, chiropractic, physiotherapy, massage therapy and exercise such as yoga.
I have been involved in a research programme on "Non-specific mechanisms in Orthodox and Complementary Therapies (CAM) management of low back pain"  based at the University of Southampton for the last six months. This study covers the treatment of all kinds of back pain, including osteoarthritis, sciatica and fibromyalgia.
It is known that different types of treatment can help patients with low back pain. Parts of the treatment such as the physical environment or the therapeutic relationship between the patient and their practitioner can influence how successful a treatment is overall. The main aim of this study is to find out which of these other factors most influence treatment success for patients with low back pain. It also compares how these other factors vary in their importance across the different methods of treatment of acupuncture, osteopathy and physiotherapy.  The results of the study should help improve treatments in the future by showing practitioners how they can improve their practice.
Acupuncture for back pain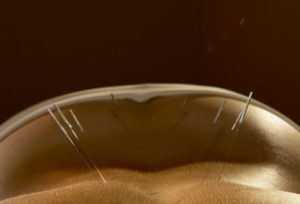 The study into treatment for back pain at Southampton University comes at an opportune time when
NICE (National Institute for Clinical Excellence)
has recently questioned the use and efficacy of osteopathy, chiropractic and acupuncture in the treatment of acute lower back pain. Hopefully the study will give back some credence into the efficacy of these drug free treatments. However, NICE does recommend exercise in all its forms (stretching, strengthening, aerobic and yoga) as the first step to managing lower back pain and sciatica. It also recommends massage and manipulation to be used alongside exercise.
NICE has only questioned the use of these treatments for the condition of acute lower back pain. It still recommends acupuncture for the treatment of the following conditions:
1. Persistent lower back pain
2. Chronic tension type headaches
3. Migraines
4. Chronic pain such as neck pain, tennis elbow, frozen shoulder and knee pain
5. Joint pains
6. Dental pain
7. Post operative pain
8. Rheumatoid arthritis
9. Period pains (dysmenorrhoea)
So there is still plenty of recommended scope for the use of acupuncture, especially in pain relief.
https://www.juliettelowe.co.uk/wp-content/uploads/2016/11/back-pain.jpg
868
1299
Alex
Alex
2016-11-03 12:26:38
2019-05-21 12:36:52
Treatment For Back Pain